- by Rachael Hosein
In this tutorial post, we will show you how to import a set into Flipside.
Prerequisites
This tutorial assumes you have installed and setup the Flipside Creator Tools.
Step 1. Get a set model
For this tutorial, we're going to use Cube Room by Naomi Chen from Google Poly. You can source any model you would like to use for your set, all you will need is an .obj file for the model, a .mtl file for its material, and any associated textures.
Step 2. Import your set into Unity
Launch Unity and have the Flipside Creator Tools set up.
If using Google Poly to get your set model:
If you have a model from elsewhere:
Import your model by choosing dragging the .obj, .mtl and any associated texture files into your Unity project
Create a new scene in Unity by choosing File > New Scene
Place your set model into the Unity Scene by dragging it from the project panel into the scene
Step 3. Clean up
Since you don't need the default camera and light, delete them from the Hierarchy panel.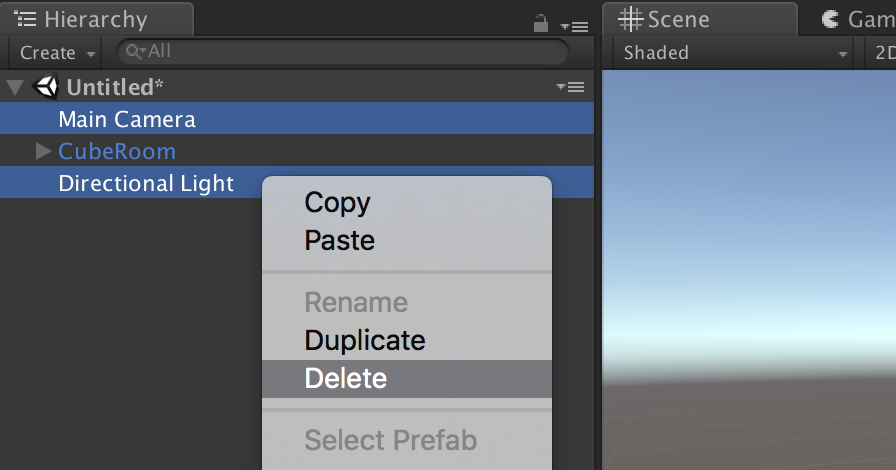 Step 4. Convert your scene into a Flipside set
Convert your scene into a Flipside set by choosing Flipside Creator Tools > Create Set From Current Scene.

Step 5. Input the Set Info
With the root set object selected in the Hierarchy panel, go to the Inspector panel to access the Set Info.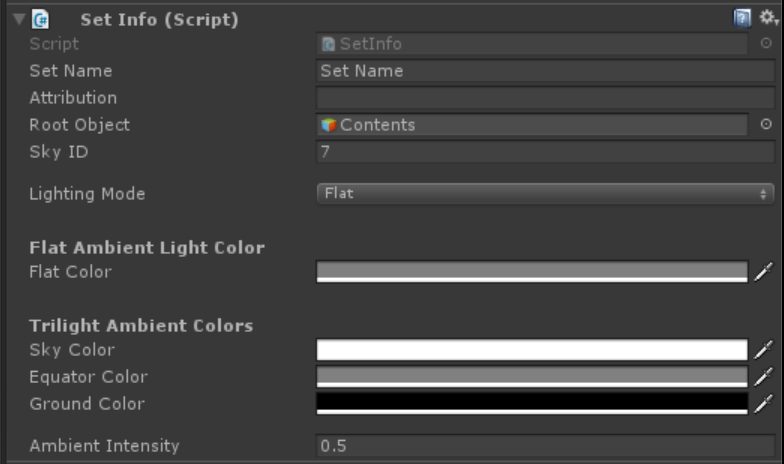 If the set model is under a Creative Commons with Attribution license:
In the Inspector panel for the set, add the creator's name in the Attribution field.
Position the set so it's on the floor of your scene:
In the Inspector panel for the set, position the set so the floor of the set is the same as the floor of the scene by using the Transform handles or going into the Inspector panel for the set and adjust the Y value.
Step 6. Create the set bundle
In the scene window, click Build Set Bundle. Once the set building process is complete, click on Find Set Bundle File to locate your set file.
Step 7. Add the set to your account
Go to www.flipsidexr.com and log into your Creator account.
Navigate to the Sets section and click the + icon to add your set. This will bring you to a page where you can upload the set file from the Flipside Creator Tools, a thumbnail of the set, and an attribution to the set creator.
Step 8. Launch Flipside and check out your set
Once your set has been added to your Creator account, launch the Flipside app and check out your new set!
For a more detailed breakdown of how to import your own set, visit Creating a Custom Set in the Flipside documentation.