- by John Luxford
It's time for another Flipside Studio update!
Discord chat server
First, we've added a Discord chat server to our list of ways you can reach us for help, as well as meet other creators in the Flipside Creator Community. We're also active on our Steam Discussion page as well, so feel free to reach out in whatever way work best for you!

Mixed Reality filming in Flipside (preview)
Flipside Studio now supports Mixed Reality filming via an HTC Vive Tracker attached to a real-world camera. The coolest part is that it also works with our existing Vive Tracker support for tracking your lower body! The second coolest part is that you can still switch back and forth between Mixed Reality and any other cameras you have on your set, without exiting Mixed Reality mode.
We're calling this a feature preview since it's a big change and may have introduced new bugs we didn't catch yet. And of course, you can find the complete info on using Flipside's new Mixed Reality mode in our documentation.
Special thanks to Raktor and LIV for their help in getting this feature built.
Viking props
Vikings are cool. Because vikings are so cool, we've started adding viking-related things into Flipside, starting with some new viking props. More viking-related things will follow.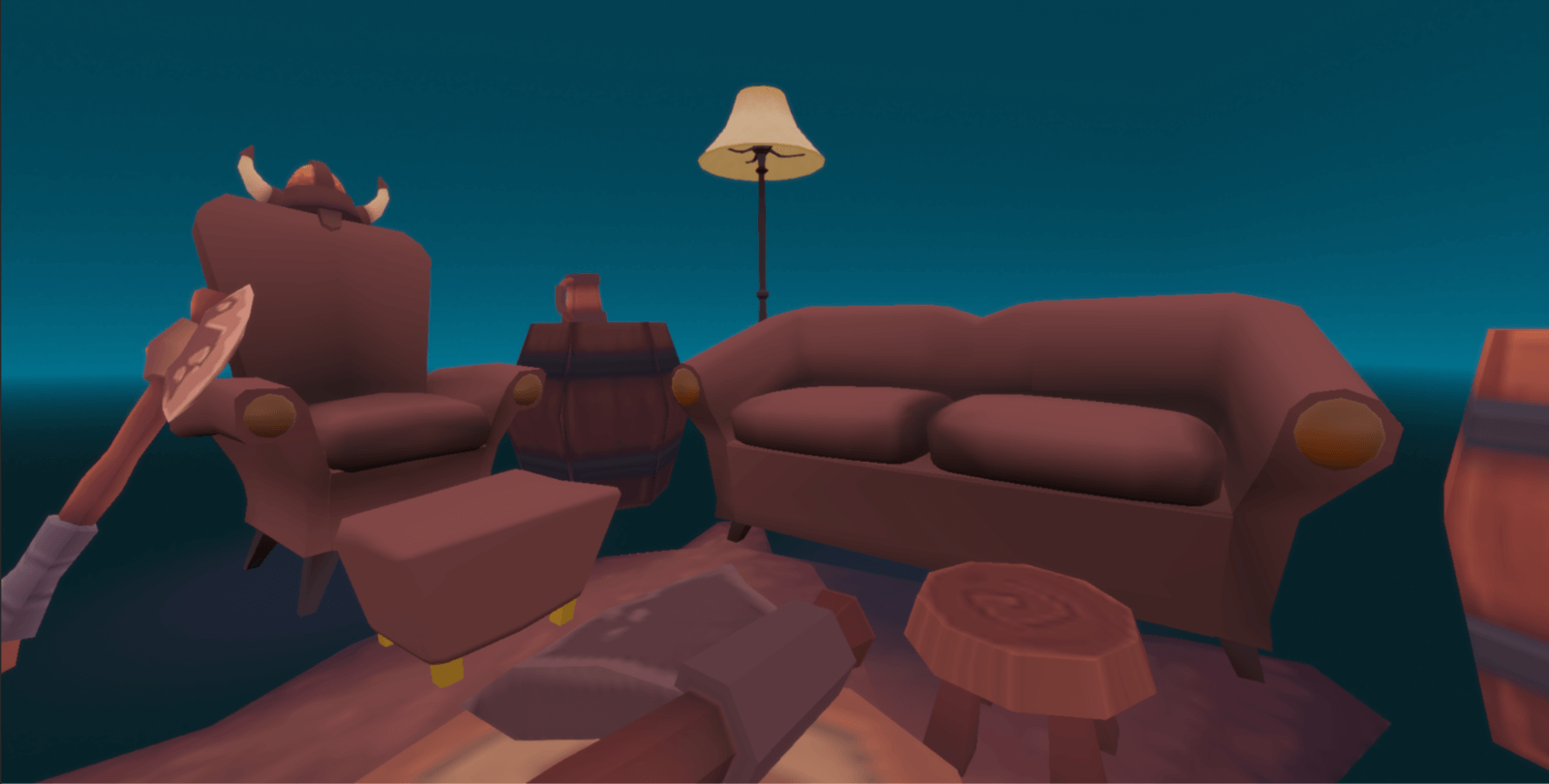 Why yes, you may see my battle axe. Would you care for another flagon of ale?
Bug fixes
1. We fixed an issue that caused Flipside Studio to fail to load in some cases. Apologies to everyone that was affected by this bug!
2. Oculus Touch controllers now work the same through SteamVR as they do through Oculus Home, including the ability to control the slideshow and teleprompter in VR (HTC Vive users will be able to do this soon too, we promise!).
3. Camera previews in the Set Builder now show a 1:1 preview of the real camera output, so now you have an accurate reference when setting up your cameras.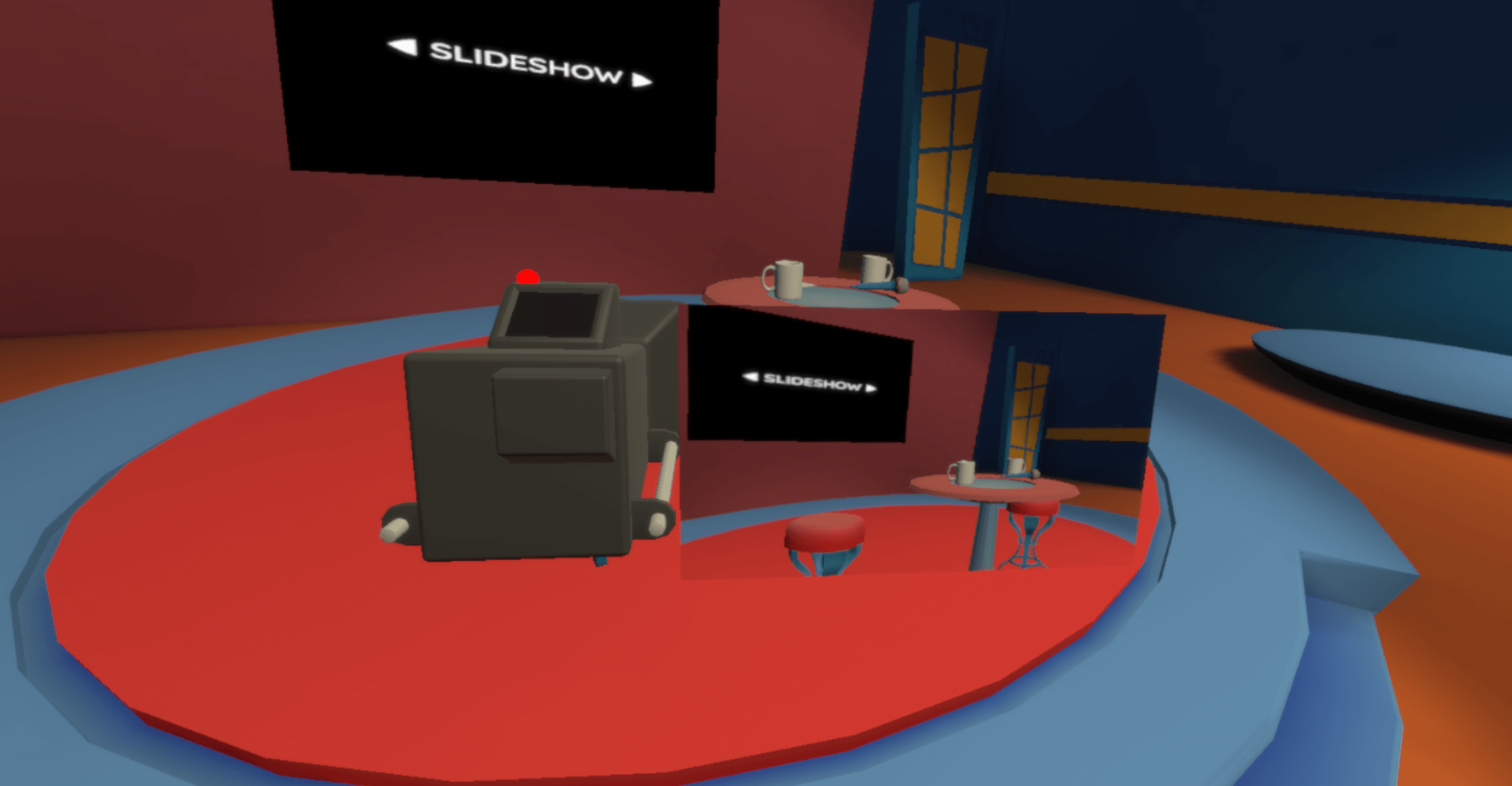 4. We've made a big improvement to the feel and accuracy of throwing props away in the Set Builder. For reference, you can delete objects by throwing them over your shoulder or with the Delete button in the Prop Settings panel.
5. We've added a scale reference and automatic fixes for scale when your imported character is way too small or too large. Click here to go download the latest version of the Flipside Creator Tools. A big thanks to Bruno Pato for working through these issues with us!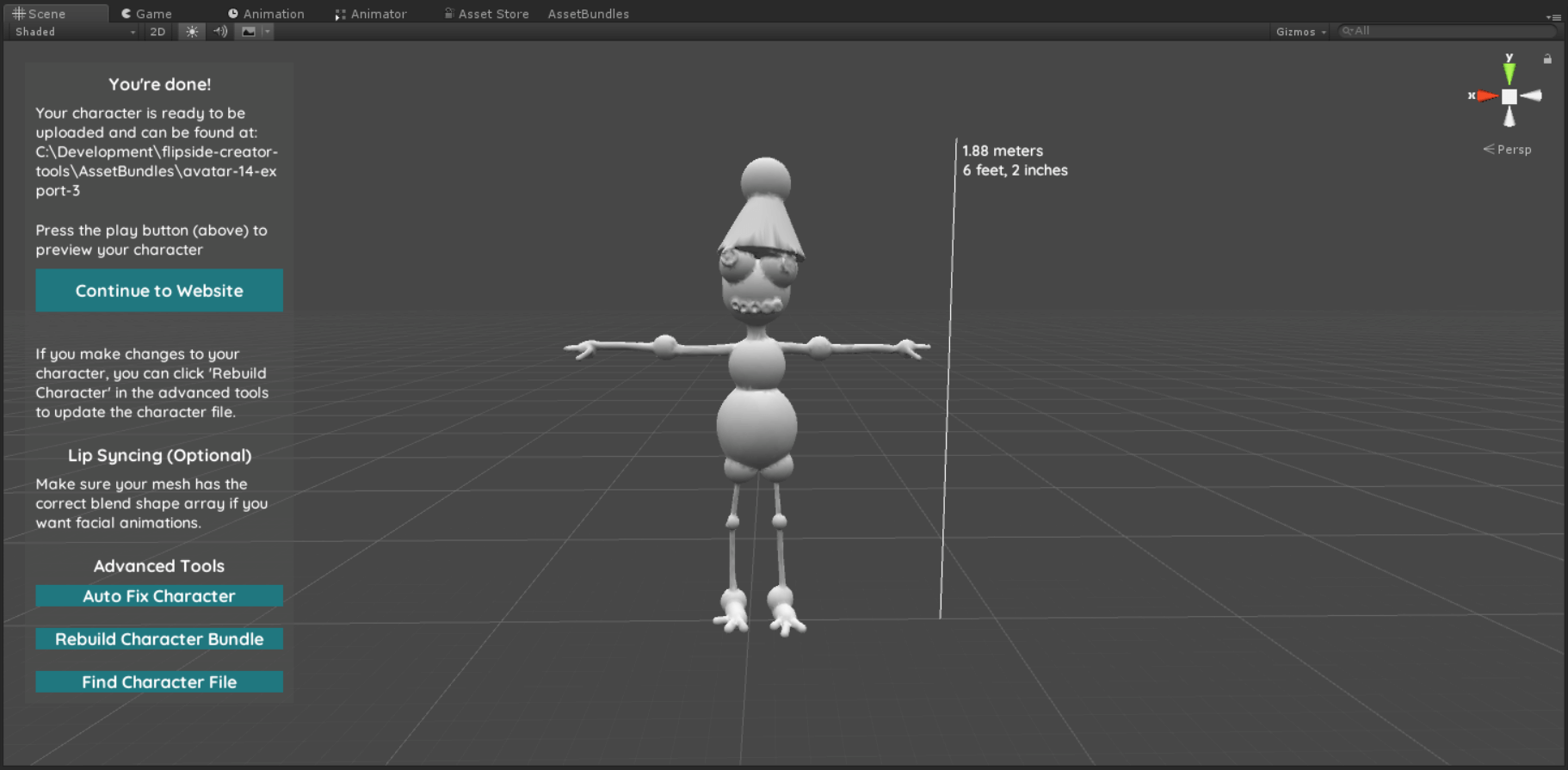 That's it for this week. Stay tuned, we've got tons more exciting things to share in the coming weeks!