Flipside Skit Contest
We're having our first Flipside contest! You could win a $50 Steam Gift Card. We'll give you the script and you make a recording using Flipside Studio.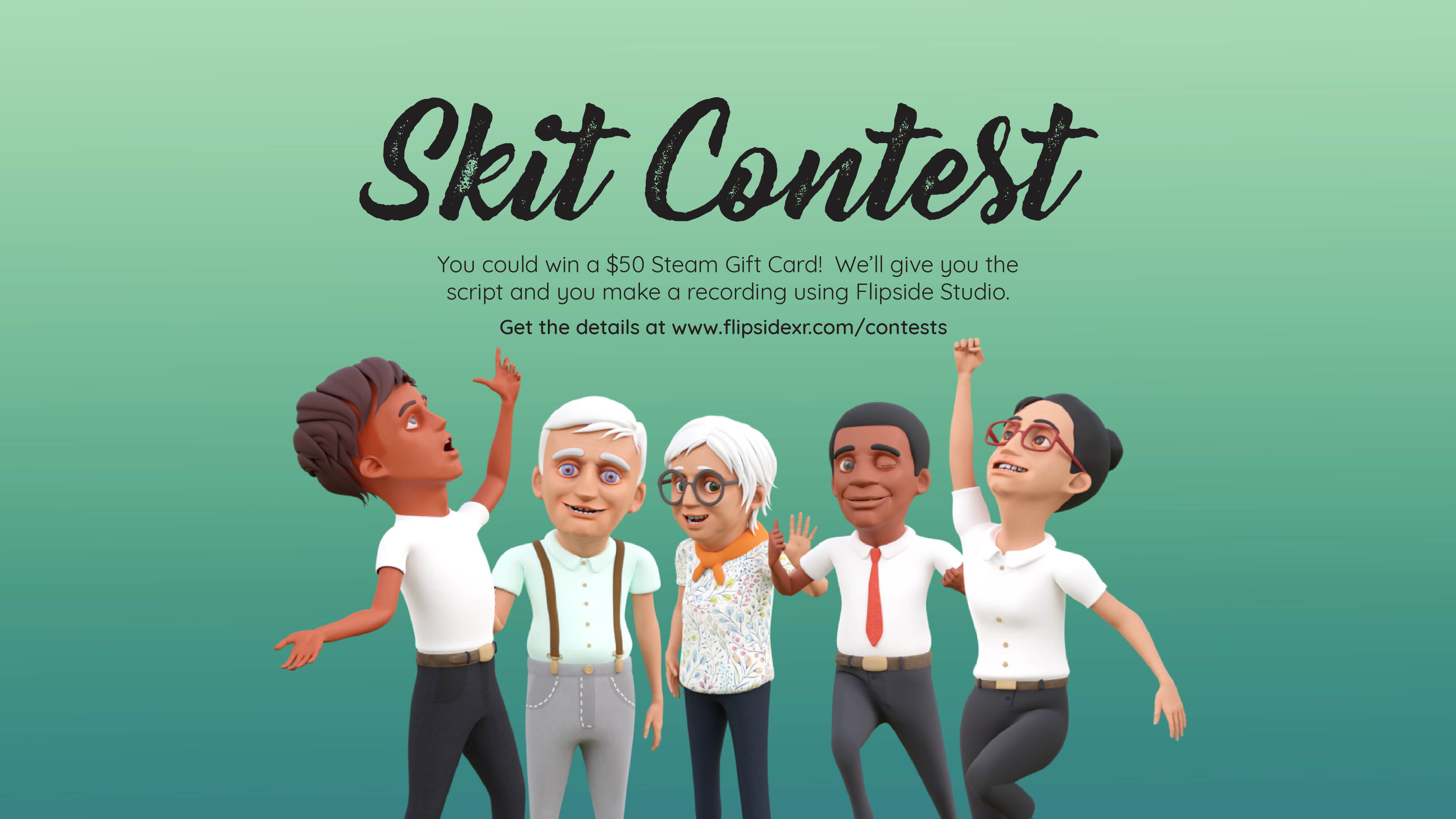 Details
Load one of the following scripts into your teleprompter:

"Dropped" by Josh Worth
"Kill First, Gloat Later" by D. M. Larson

Record a show using one of the scripts provided. Get creative!
Share your show in the #share-your-creations channel on the Flipside Discord chat. Make sure to title your video "Flipside - Contest #1 Submission" and also specify the relevant recording name (take #) in your Recordings palette (we want to check it out in VR too!).
Submissions are due by end of day (11:59PM CST) on June 30th, 2018.
Wait for the winner to be announced on July 6th, 2018.
How we're choosing the winner
We're judging each submission on the following criteria:
Quality of the performance
Originality of the concept
Editing and final output